Everyone has their favourite movie moments. Unsurprisingly, here at The Roasting Pig, all our favourite cinematic scenes centre around medieval-style banquets. When it comes to laying on a mouth-watering feast, certain classic film scenes are more inspirational that others, with some offering great ideas for what to do, and others setting the standards for exactly what not to do.
With that in mind, we run through some of the most memorable banqueting moments in film and TV history, and give our official verdict.
Related: Much more than just a hog roast, other catering options from The Roasting Pig
Harry Potter and the Philosopher's Stone (2001)
Hogwarts Start-of-Term Feast
Surely one of the most desirable feasts ever to grace the big screen, the Hogwarts Start-of-Term Feast (aka the Welcoming Feast) was a slap-up banquet to welcome students to the start of the new year. With a spread including various roasts meats, steaks, sausages, potatoes, pies, vegetables and puddings, it contained pretty much everything you could want from a banquet. What's more, the grand hall, floating candles, and magically appearing food created an ambiance you just don't get at your local Nandos. The only think likely to make or break your evening is a talking hat.
Atmosphere: 10/10
Food: 10/10
Hook (1991)
Lost Boys' Banquet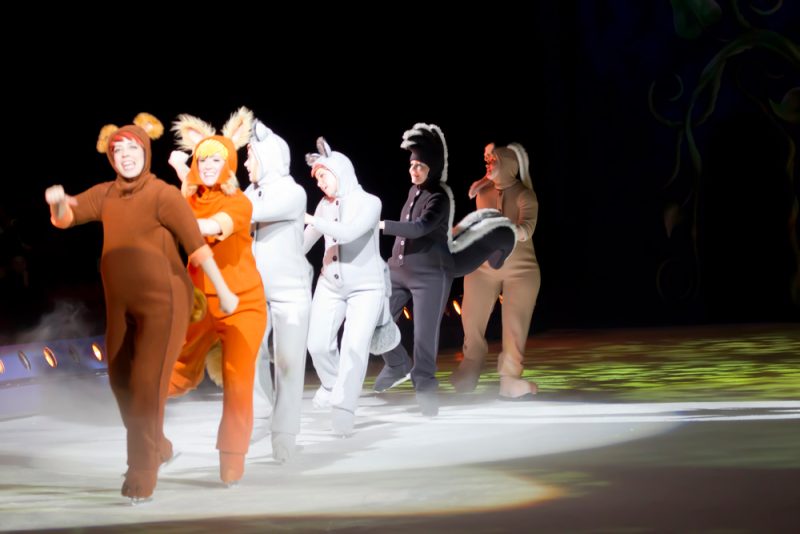 Stephen's Spielberg's early 90s classic centres around a grown-up Peter Pan, who finds he has to return to Neverland and remember his forgotten life. A pivotal scene features a sceptical Peter sitting down with The Lost Boys for an evening feast, only to discover an empty table. As Peter reconnects with his magical boyhood past he learns he only has to imagine the food to make it appear. The newly-revealed grub includes whole chickens, cheeses, fruit, and numerous bowls of multi-coloured gloop which looks less than appetising, but works well for the inevitable food fight. This all looks very fun, but after an evening of imaginary food, you'd probably need to swing past a McDonalds on your way home.
Atmosphere: 10/10
Food: 5/10
Indiana Jones and the Temple of Doom (1984)
Pankot Palace
Spielberg makes his second appearance on the list, as the titular adventuring archaeologist sits down to eat at the fictional Pankot Palace in Northern India. Accompanied by his sidekick, Short-Round, and shrieking nightclub singer Willie, the central trio are subjected to multi-course menu of increasingly gruesome dishes. These include 'Snake Surprise' (a snake filled with snakes), scarab beetles, eyeball soup, and for dessert, chilled monkey brains served fresh in decapitated monkey heads. This cartoonishly grotesque portrayal of Indian cuisine has attracted some criticism in the years since the movie's release, and certainly doesn't score well in our rankings.
Atmosphere: 5/10
Food: 0/10
Game of Thrones (2011 – 2019)
The Red Wedding
While House of the Dragon is currently pulling in huge viewing figures, it's its parent show which makes the list. We normally love a medieval banquet, but this wedding scene is about as far from the perfect banqueting experience as it's possible to get. While the dimly-lit scene makes it difficult to always spot what's on the menu, the source material describes "a thin leek soup, followed by a salad of green beans, onions and beets, river pike poached in almond milk, mounds of mashed turnips that were cold before they reached the table, jellied calves' brains and a leche of stringy beef." As if the food isn't bad enough, the social event descends into a sudden bloodbath which sees off several of the show's main characters. No wonder they didn't bother with wedding favours.
Atmosphere: 0/10
Food: 0/10
Related: A Look at Some of the Greatest Banquets in History
If you're looking for a mediaeval banquet fit for Hogwarts, be sure to contact The Roasting Pig today. We specialise in whole hog roasts, but we also supply a range of other mouth-watering meats, sides and table settings, to make sure your event is worthy of the silver screen.