Halloween is the perfect excuse for a get-together, as it's great fun for people of all ages. Whether you're planning a kids' party with plenty of games, a festive gathering for grown-ups, or a horror movie marathon to last the whole night, you'll want to make sure everyone is well catered for.
Luckily, Halloween has plenty of traditional foods to choose from, so you can serve up some delicious offerings which are in keeping with the holiday. Here's a look at some of our favourite traditional dishes for this time of year.
Related post: Halloween Catering Ideas
Treacle Toffee
Also known as Bonfire Toffee, this autumnal treat is technically made to mark Guy Fawkes night, but has since become a firm favourite across Halloween and autumn in general. If you're looking to stick to the black-and-orange colour theme of the Halloween aesthetic, the glassy black appearance of this brittle toffee fits right in. With its black treacle flavour and chewy texture, it can prove to be quite moreish. Just be sure to have a toffee hammer to hand, as the pieces have a habit of sticking together.
Pumpkin Pie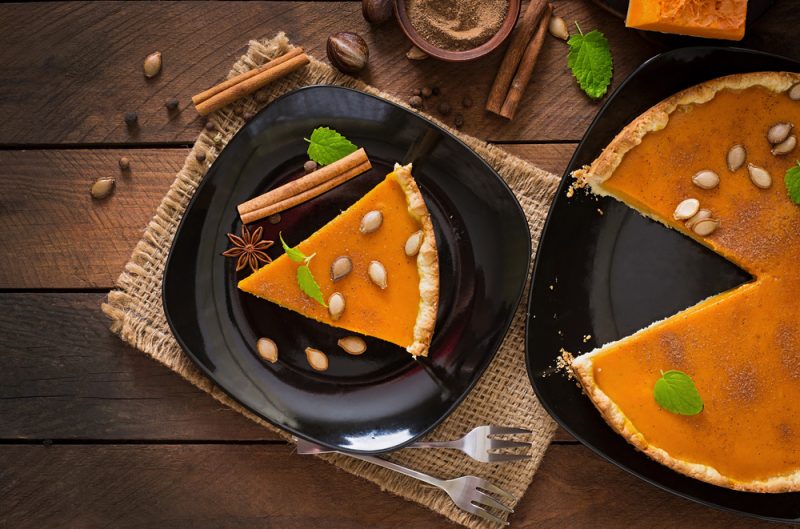 There's nothing more synonymous with Halloween than Jack -O'-Lanterns, and chances are you'll be hollowing out pumpkins ahead of your Halloween party. There's no need to let all those bowlfuls of filling go to waste however, when pumpkin pie is such a delicious way to recycle them. Just make sure you add shortcrust pastry, nutmeg and cinnamon to your shopping list (alongside eggs, milk, sugar, butter and flour if you don't already have them in) and consult your favourite online chef for the recipe. If you don't fancy baking pie, there are plenty of other ways to use up that scooped pumpkin, such as pumpkin bread, pumpkin soup, or pumpkin muffins.
Pick & Mix
Cater for your guests, and also ensure you're covered for Trick or Treaters, be ensuring you have plenty of Pick & Mix at your Halloween party. If you're happy for Trick or Treaters to call at your house, be sure to place a lit pumpkin in the window, as a signal that there are treats waiting inside. Pick up individually wrapped treats if you're offering up a bowl for any visiting ghosts and ghouls to grab a handful, or if you're feeling generous, you could even make up individual bags to hand out. Of course, your party guests will be more than happy to help clear any leftovers.
Candy Apples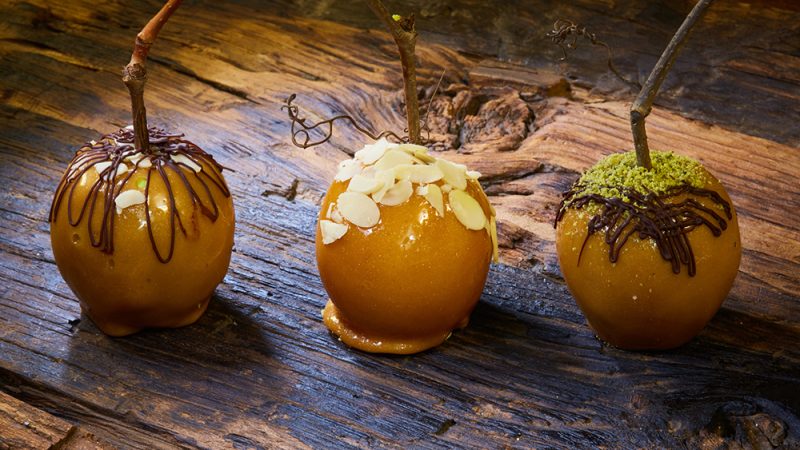 Although toffee apples are the traditional sweet apple to prepare for Halloween, there's no need to limit yourself to these alone. If you're making them at home, why not also experiment by dipping them in chocolate, caramel, or icing sugar, then decorating with your favourite sweets and sprinkles. You can also use a variety of coatings as the base to create your own spooky designs – such as plain icing for a ghost, orange toffee for a Jack-O'-Lantern, or green icing for Frankenstein's monster.
BBQ
Not all Halloween parties need to be indoors, and not all BBQs need to be held in the summer. If you're hosting a large party, it can be just as fun to wrap up warm, take the party outside, and enjoy some delicious barbecue food. In fact, barbecues are a staple of autumn and winter, and can be found at bonfire nights, Christmas markets, and of course Halloween events too.
Related: How to host the perfect BBQ
Why not go the extra mile, and impress your guests with a barbecue of epic proportions, such as a whole roast hog? Here at The Roasting Pig we provide expert hog roasts all year round, which are perfect for any type of event. Let our specialist team cater to your guests, or hire our hog roast oven and be head chef at your own show-stopping Halloween party. For more information, contact us today.