Summer has finally arrived, so you're probably tidying up the patio area, mowing the lawn, and starting to make the most of your garden or outdoor space. It also means that barbecue season is upon us, and as the sun starts to shine and supermarkets stack up the hot dogs, you may find yourself wondering if the rusty old barbecue in the shed has another summer left in it.
If this sounds like you, then it may be time to invest in a new barbecue, and ensure you're all set for the sunny evenings ahead. With so many barbecues available, buying a new one can be confusing. That's why we've decided to take a look at the different types available to help you find the right one for you.
Summer not your favourite season? check out Top Food and Drink to Get You in the Mood for Autumn.
Disposable BBQ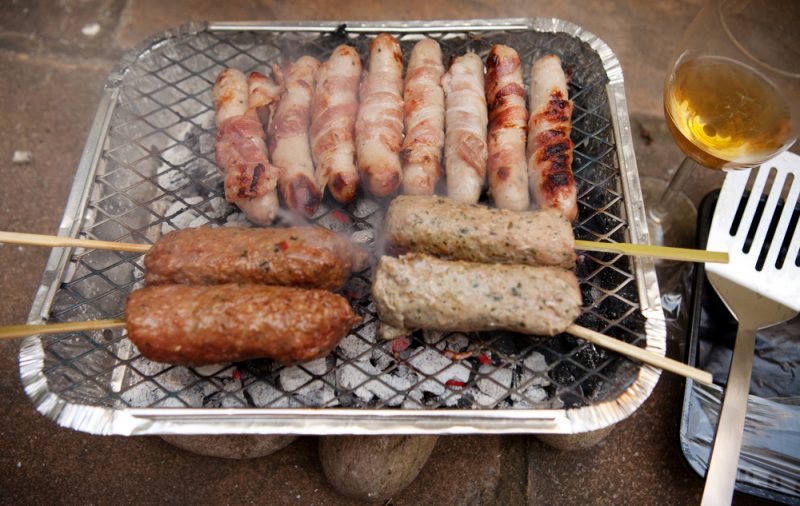 Cheap, cheerful, and easy to clean up, disposable barbecues are great for anyone with limited storage space, or an aversion for washing grills. They're also perfect if you want to take a barbecue on a camping trip or to the beach (just check whether you're allowed to in your location) as they're easy to transport, and everything you need is packaged in. Just remember that disposables are quite small, and don't stay hot for long, so you may need more than one for large groups.
Charcoal BBQ
For most people, charcoal barbecues are the sole authentic option, as cooking on charcoal is the only way to get that quintessential smoky taste. There are several down-sides to charcoal barbecues however, compared to gas and electric options. From the outset, they take longer to heat up, so you'll need to remember to light it 30 minutes before you plan to cook. Also, the smoke can be annoying and uncomfortable, especially if the wind is blowing in the wrong direction. This can lead to smelly clothes, sore throats, and annoyed neighbours. Finally, charcoal grills can be a nightmare to clean, with burnt-on bits requiring some serious elbow-grease. For the true barbecue aficionado however, this is all a small inconvenience in pursuit of that smoky summertime flavour.
Related: How to host the perfect BBQ.
Gas BBQ
Typically more expensive than charcoal options, gas barbecues will also require more storage space as they're often larger, and you'll need to store a gas cannister too. As well as sacrificing space, you'll be sacrificing the smoky flavouring. Also, finding somewhere which sells gas cannisters is more difficult than nipping out to the local supermarket or petrol station for a sack of charcoal. On the plus side, they're quicker to fire up, you won't have to battle the smoke, you can control the temperature, and they're much easier to clean. If you've invested in your patio area, a high-end gas barbecue can also add to the aesthetic of your outdoor space, with sleek and eye-catching models available.
Electric BBQ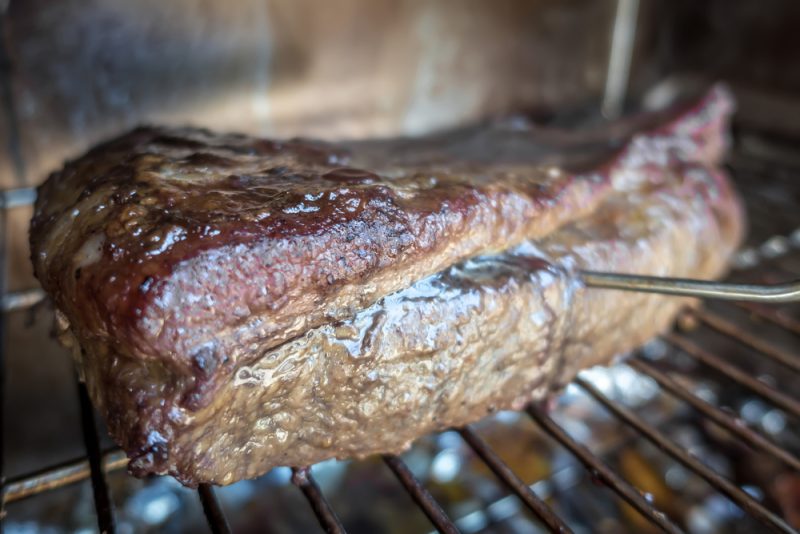 Probably the least 'barbecuey' of all the options mentioned. This is essentially outdoor grilling, with not a flame in sight, but it is also the quickest and easiest option. Like a gas barbecue, it's fast, temperature controlled, and easy to clean. It's also environmentally friendly, and grilling is one of the healthiest ways to cook. You won't have to source or store heavy gas cannisters, and some models even detach at the base so they can also be used indoors. If you don't mind losing the smoky essence and you're happy to let your seasoning and marinades do the hard work, this could be the one for you.
Hog Roast Oven
Okay, this technically isn't a barbecue, but if you want to impress your guests, or you're expecting a small army of attendees, firing up a whole hog roast is an option to consider. An industry-grade oven is generally too large and expensive for domestic ownership (and how often do you need to roast a whole pig?) so your best option in this case is to hire one for the day. Here at The Roasting Pig we offer cost-effective hog roast oven rental, complete with delivery, collection and a full working tutorial. You can even purchase a whole 50kg hog to roast too. Contact us today if you like the idea of serving up your own medieval banquet, and you could soon be head chef at the ultimate barbecue-style event.