There's no need to feel blue as you notice that first autumn chill in the air. Summer may be done for another year, but there's plenty look forward too, even if the hot weather is behind us for now. With Halloween, bonfire night and fairground season all on the way, it's time to dig out your coat and scarf, and enjoy all the sights, smells and experiences that autumn has to offer.
What's more, autumn heralds the return of numerous food and drink favourites, which are synonymous with the season. So to celebrate this great time of year, we take a rundown of our favourite food and drinks to get you in the mood for autumn.
Toffee Apples
Toffee apples (Or 'candy apples' if you're American) are a staple autumn food across many nations as diverse as the UK, USA, Australia, Brazil, China and South Africa. The perfect snack for fairgrounds fireworks or Halloween, this historic treat first appeared thanks to the abundance of apples traditionally available during the annual harvest season in Western nations.
Although the name mentions toffee, there are numerous variations of this easy-to-make confectionary. Caramelised sugar or chocolate are the most common choices, but you can add a personalised touch by adding nuts, sprinkles, or sweets before the coating sets. It's literally autumn on a stick.
Pumpkin Pie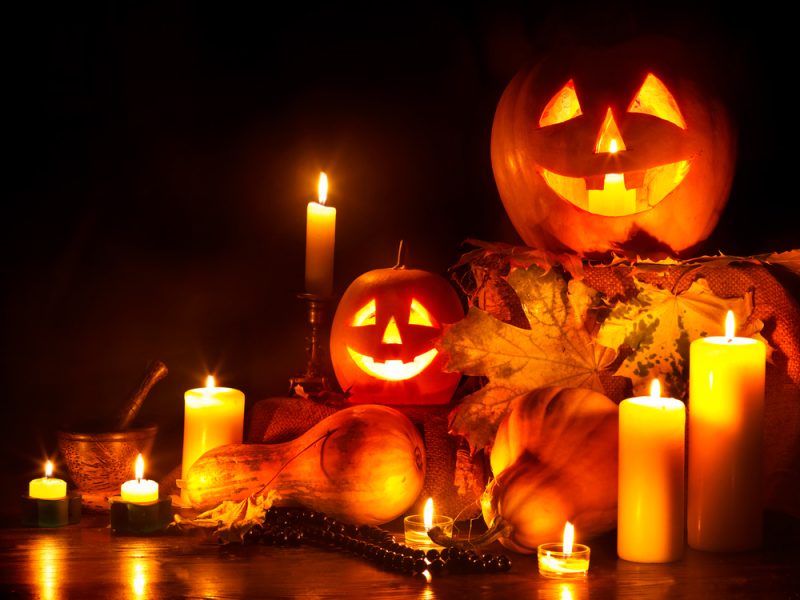 Although the pumpkin is a native of North America, it's thought that the pumpkin pie originated in Tudor England during the 17th century, following its introduction to Europe. This culinary invention then found its way back to the US via Pilgrim settlers in New England, where it quickly became a staple addition to thanksgiving dinner. For nations who don't celebrate thanksgiving however, pumpkin pie has become the go-to solution at Halloween, to make use of the flesh from gutted Jack O'Lanterns.
Packed with autumnal flavours such as nutmeg and cinnamon, it's a great comfort food as well as being a true product of the season.
Hot Toddy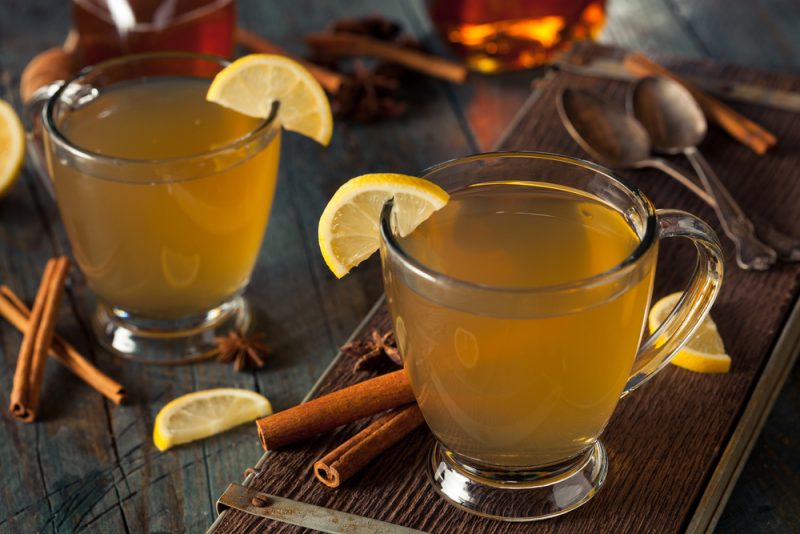 Make sure any children are well stocked with toffee apples, as this autumn treat is definitely one for just the grown-ups. If you're looking for a warming nightcap on a chilly evening, this traditional drink is the way to go. It's also said to relieve the symptoms of cold or flu, and although the science behind this claim is questionable at best, it seems like a good enough excuse for us.
Easy to prepare; simply combine Scotch whisky with a drop of honey, top up with boiling water, and add a half stick of cinnamon. You can also garnish with lemon or cloves to suit your taste.
Hog Roast
Summer may be BBQ season, but autumn is the home of the hog roast. Any autumn fairground or seasonal market is sure to have a hog roast van offering delicious meals to fend off the cold, but the only down-side is that you may encounter a long queue as it's always a popular option.
Here at The Roasting Pig we provide gourmet whole hog roasts all year round, but there's always something special about offering up freshly-cooked pork at a Halloween party, bonfire display, or seasonal fairground. Available at affordable rates, you can request your hog roast delivery with a team of specialist serving staff, or simply hire the oven and wear the chef hat yourself. Ideal for events of all types indoors or outside, a whole roast hog is the perfect accompaniment to any autumn event.