In these unprecedented times, many of us feel afraid to go to the store, go to an event–even step outside of our houses! We're told that infection can be anywhere, and sometimes it feels safer to just lock ourselves inside for the rest of the year. But unfortunately, that's not practical. We still have to go to work, buy groceries, and enjoy a little social time once in a while.
If you've got a big event coming up, you might have thought about canceling altogether and rescheduling for a later date. We don't blame you if you feel this way, but if you feel like making some memories with your friends, family or co-workers, why not book The Roasting Pig for your next big get-together? We've taken every precaution to ensure that our food is safe, our equipment is sanitized, and our employees are trained in the art of mask wearing and social distancing.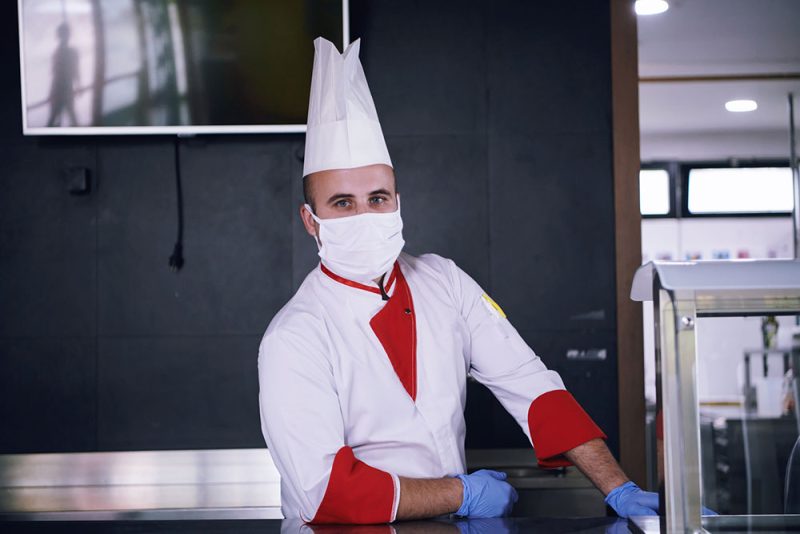 How The Roasting Pig Keeps Your Guests Safe
When you sign up for our catering services, here's how we keep your guests safe during the event:
As of right now, we do not cater to indoor celebrations. We only serve guests outdoors so you can enjoy the fresh air and maintain a level of distance.
Instead of every guest being served at the hog roasting station, we request that one guest collects the food and distributes it to the members of their party.
Lower numbers of guests are catered for to ensure safe social distancing.
Our chefs and employees all wear mandatory face masks.
We've been rated five stars for our hygienic practices–pretty impressive during a pandemic, if we do say so ourselves!
At The Roasting Pig, we know the important of providing a safe environment where your guests can relax and enjoy themselves. That's why we take every measure to ensure that our catering meets the strictest safety standards. We've always been committed to serving delicious food and offering high-quality service–that hasn't changed. What has changed is our newfound commitment to making sure your guests get home safe after the event is over.
Ready to Celebrate with Us?
If you feel like you're ready to go out and start enjoying life again, call us today to book your event. Our hog roasting and catering services serve a wide variety of events, including birthdays, graduations, family reunions, weddings, and much more.