Pork is one of the most versatile meats available, and can be used to create a selection of delicious meals, from wholesome and filling comfort food, to gastronomic restaurant recipes. Despite there being hundreds of pork specialities from around the world, one thing is a constant – pork dishes are best served with a superb sauce to compliment the meal.
If you're looking for the ideal way to finish your next pork feast, we've collected some of our favourite sides and sauces, alongside the pork dish each one works best with.
Apple Sauce – Perfect for Pork Chops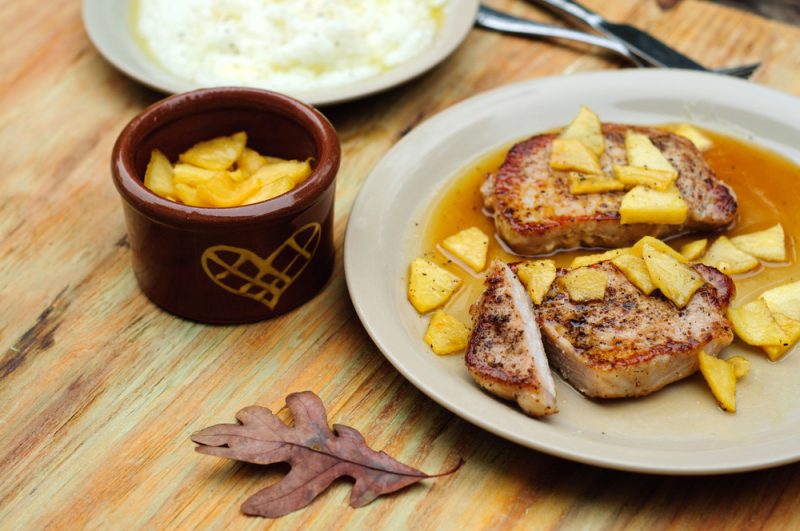 Sweet and tangy, preferably with a slightly acidic kick, apple sauce is a firm favourite when it comes to serving up the perfect pork chop. Popular throughout North America and Europe, this traditional side is best made at home as it's simple to prepare, and you can tweak the recipe to find the ideal mix for you. Just peel and core your cooking apples, and boil with sugar and lemon until soft and mushy. You can then add extras like butter, cinnamon or spices depending on your preference.
Sauerkraut – Perfect for Frankfurters
Although most commonly associated with classic Bavarian cuisine, it's not just our German neighbours who love sauerkraut. Similar variations of this dish can also be found across Eastern Europe, in nations such as Poland, Ukraine and Russia. Traditionally made from fermented shredded cabbage, sauerkraut has a sharp and distinctive flavour, which goes well with most types of sausage, most notably the German frankfurter. Whether you enjoy it heaped on a plate, or loaded into a bread roll, it's a surefire winner.
Honey Mustard – Perfect for Roast Pork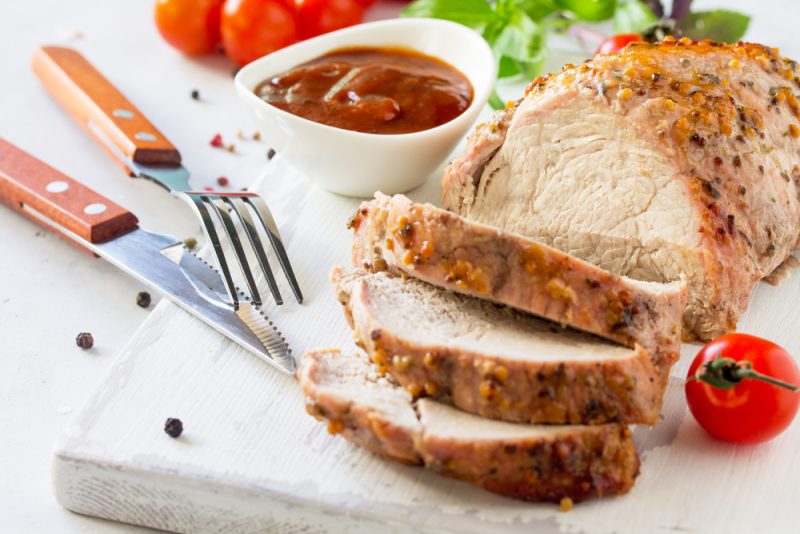 This mouth-watering recipe and be prepared as a dipping sauce, a gravy, or even a marinade style rub which you can coat your hog with before roasting to perfection. Search online, and you'll find hundreds of recipes, but once again part of the fun is using trial and error to find your own personal interpretation. The main ingredients are obviously honey and mustard, but experimenting with olive oil, thyme, garlic and paprika, along with various types of mustard available, can help to create delicious results.
BBQ Sauce – Perfect for Pulled Pork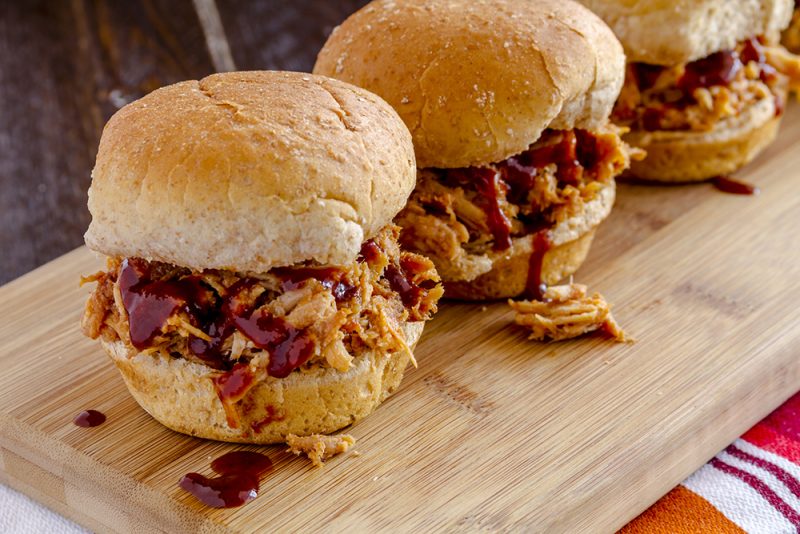 An American dish which crossed over to international popularity in recent years, it's not difficult to see why slow-cooked pork which falls apart at the touch of a fork has become such a favourite. The sweet and smokey addition of BBQ sauce is the perfect companion, either rubbed in as a marinade pre-cooking, or generously drizzled over the meat once cooked, before loading into a rustic bread roll with a dollop of chunky coleslaw. Heaven.
Creamy Mushroom – Perfect for Pork Schnitzel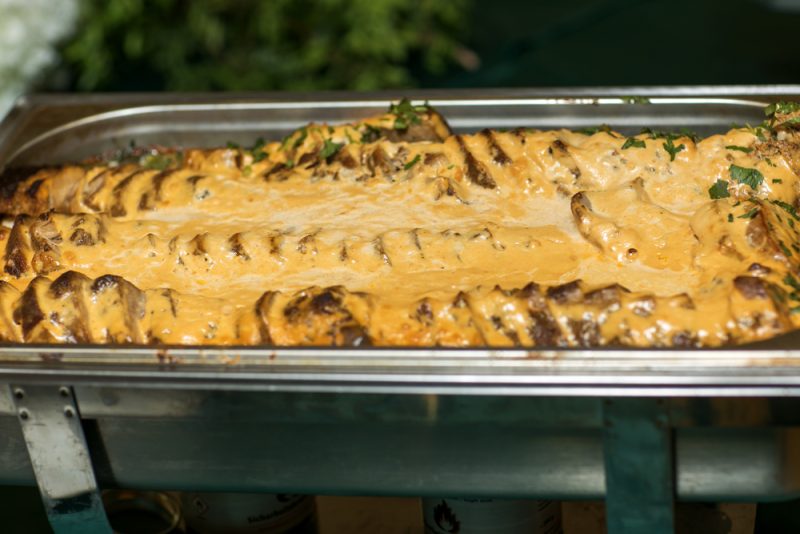 The traditional Austrian wiener schnitzel is made using tenderised veal, but the pork schnitzel variation is every bit as popular. Pounded flat and fried in breadcrumbs, this wholesome dish is comfort food at its very best. Similar breaded escalopes can be found the world over, and perhaps one of the very best sauces you can use to top your schnitzel is the creamy mushroom option. Made with a base of butter and full cream, it may not be the most diet-friendly option on the menu, but we won't tell if you don't.
If you're looking for the ideal catering solution for your next party or gathering, let The Roasting Pig bring the wow factor with a whole roast hog. As well as the mouth-watering meat, we can also provide a range of home-made sides and sauces to make it a meal your guests will remember. To discuss your requirements, or request a quote, don't hesitate to get in touch today.