Pork is one of the most versatile meats available, and when it comes to the humble pork sandwich, there are countless possibilities. In fact, various cuisines from around the globe all have their own ideas when it comes to the best way of combining a slice of pig with two rounds of bread
With so many mouth-watering variations on the menu, it's almost impossible to choose a favourite. We're not ones to shy away from a challenge however, so we've decided to run down some of the best pork-based sandwiches from around the world.
Austria – Pork Schnitzel Sandwich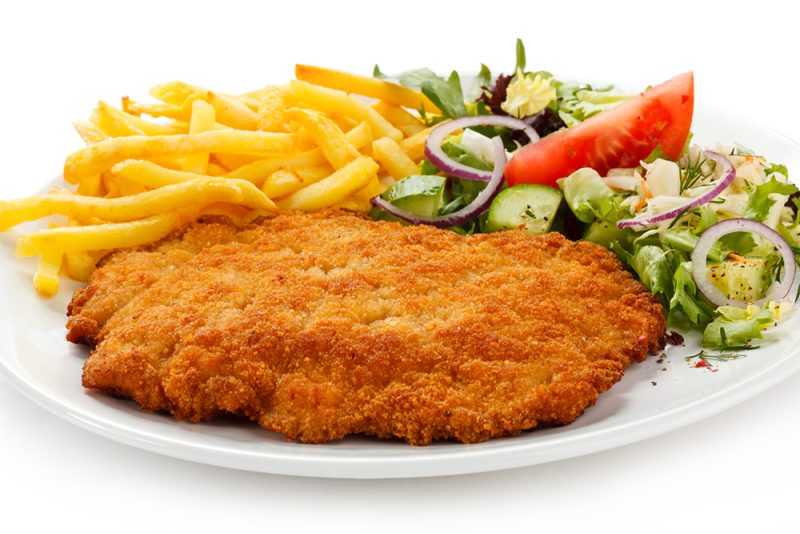 One of the national dishes of Austria, the schnitzel is available in a variety of meaty options. Although the Wiener schnitzel – made from veal – in the most famous globally, chicken, mutton and pork schnitzel are also popular dishes. All schnitzels are made by tenderising meat, before coating it in breadcrumbs, and deep-frying for a crispy coasting.
Schnitzels can be served in numerous ways, most commonly with a salad or side of fries. When it comes to the pork schnitzel however, we recommend stacking it in a pretzel roll with salad, tomato, and a heap of tangy sauerkraut for the ultimate comfort food.
France – Brie and Bacon Baguette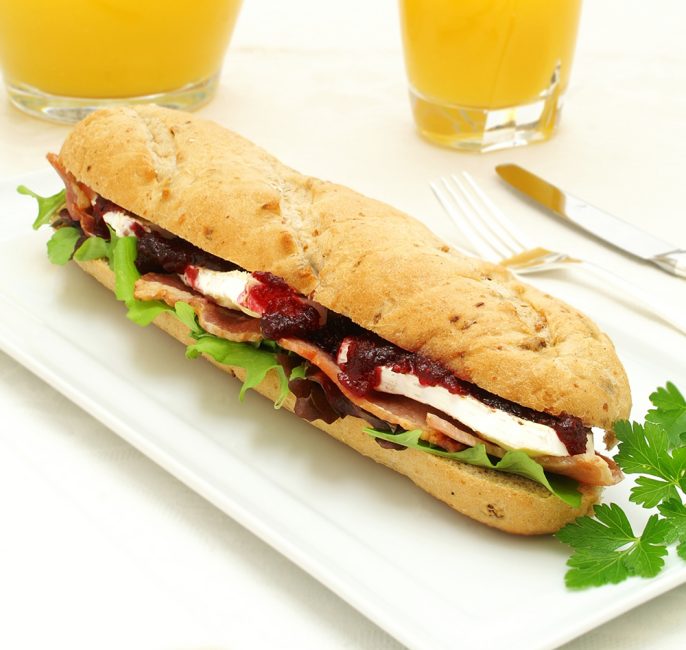 This continental favourite is perfect for lunchtimes, and is as simple as heaping a freshly-baked baguette with warm bacon and a few generous slices of brie. This soft and creamy cow's milk cheese, named after the French region of its origin, is the perfect partner for crispy bacon, especially when it's partially melted and gooey.
For maximum flavour, be sure to leave on the tasty cheese rind, then add a spoonful of cranberry sauce or jam to really top it off.
America – Meatball Sub
Although a staple of American menus, this sumptuous sandwich has its roots in Italian cuisine. It is thought to have been invented in the Northeast US around the turn of the 20th century, as part of the booming Italian-American culture that also brought pizza and pasta to the nation.
The 'sub' is named after a submarine due to its shape, and is still a common sight around the streets of New York. For the best experience, avoid the high-street chains and seek out a traditional café, or try your hand at home-made marinara sauce which is relatively simple to make.
Greece – Pork Belly Gyro
Searching for a pork sandwich that tastes like holidays in the sun? Look no further than the delicious pork gyro – the ideal way to power-up following a long day on the beach, or after a big night out drinking Mythos.
Made from rotisserie meat wrapped in a flatbread or pita, this mouth-watering Mediterranean favourite is best served with a hearty dollop of tzatziki, and consumed fresh from the grill.
UK – All-Day Breakfast Bap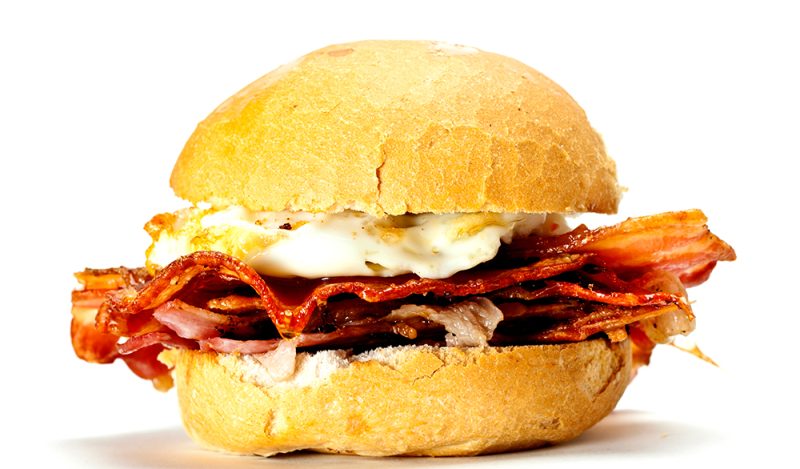 After a whistle-stop tour of worldwide sandwich favourites, let's not forget our own home-grown contribution. It may not boast the history or culture of the sandwiches above, but it's no less tasty, as well as being a sworn-by hangover cure.
The breakfast bap has no rules, so feel free to get creative. We'd advise sausage and bacon to start with, then consider stacking fried egg, hash browns, black pudding, or whatever else your culinary architectural vision allows.
For the ultimate pork sandwich, why not consider a flaming hog roast for your next party or gathering? Here at The Roasting Pig we can provide everything you need, from fully trained staff to a full range of side dishes and cutlery, so be sure to contact our friendly team today.