Delicious Russian Cuisine
One of the most classic dishes in Russian culture is the Russian hog roast. Otherwise known as Buzhenina, this traditional Russian holiday dish had its beginnings in the former Soviet Union and Ukraine.
Origins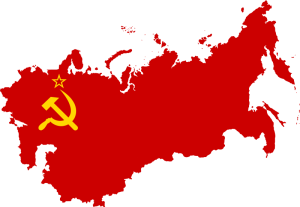 Throughout history, the Soviet Union experienced frequents times of shortages, defined as periods when food is hard to procure. High-quality meat was especially hard to come by and people were forced to become creative with how they prepared their main dishes. However, this is where the culinary creativity of the Russian cooks really stood out. The cooks would take a cheap piece of meat and turn it into a tasty meal fit for a king. One of the most popular inexpensive cuts of meat to prepare was a big piece of pork. Thus, the popularity and tradition of the Buzhenina were born.
Preparation
The most common part of the pork used for a Bezhenina is the pork shoulder because of its high concentration of fat, which lends itself to its juiciness. Unlike a traditional hog roast this piece of pork is most often prepared with a variety of spices and herbs. The first step in preparation is to prick the pork all over with a knife or fork and then stuff pieces of fresh garlic into the slots. Stuffing the pork with garlic not only creates a delicious flavor, but it also provides for a distinctive aroma as it roasts in the oven, filling the house with the aromatic scents of the homeland.
In addition to stuffing the pork with garlic, the traditional method of preparation calls for a generous rub down of the meat with a myriad of spices and herbs. The mix varies to suit personal tastes and preferences but generally includes a mixture of black pepper, nutmeg, onion, paprika, coriander, marjoram, nutmeg, and more. The pork is then topped with fresh parsley and then rolled up tight with twine and tied before putting in the oven to roast.
Holidays
For most Russians, the Buzhenina is most commonly associated with the Christmas holidays. Much like Americans dine on the traditional turkey dinner at Thanksgiving, the Buzhenina is the meat dish of choice on Christmas. Although the meat is usually served fresh out of the oven with a variety of complementing sides (and vodka!), the meat also tastes great cold and served as an appetizer alongside other cold meats and cheeses.