Summer is just around the corner, which means festival season is almost upon us. Here in the UK, festival goers attend in their millions every year, with music festivals, arts festivals, motorsport festivals and more to choose from.
One thing that festivals generally have a bed reputation for, however, is food. While your first thought of festival catering may be low-quality burgers and warm beer, this isn't always the case. Most festivals have a range of food available, and if you know the best tips for finding it, you can avoid festival food disappointment.
Here's or top tips on how to find the best festival food.
Look for the queues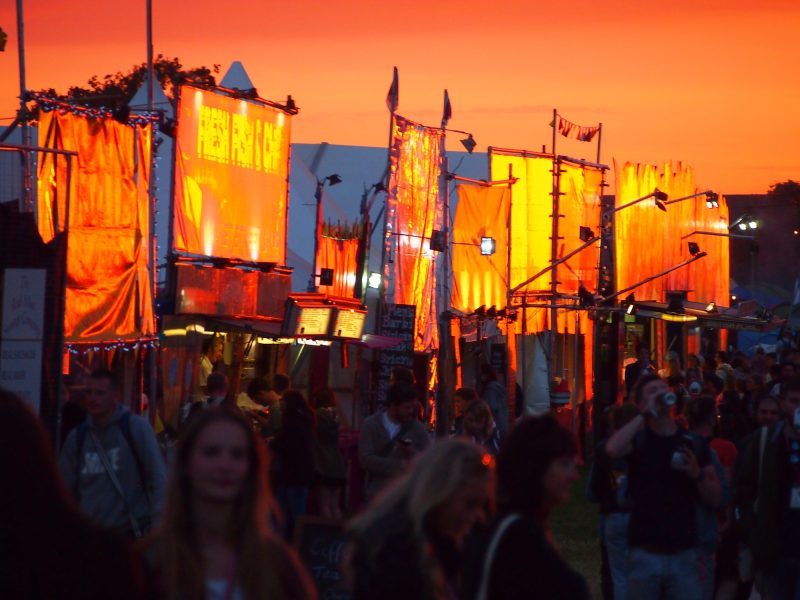 If one food stall has a longer line than the rest, there's probably a good reason for it. Word of mouth is the best indicator at a festival, so trust in the wisdom of the crowd and look for the most popular places to eat. You can keep your fingers crossed for fresher ingredients or a more eclectic menu, as opposed to the generic overpriced burger vans which are so synonymous with the festival scene.
Pick your moment
If you've identified the most popular vendor at the festival, but don't fancy waiting around for ages, then pick your moments carefully. The bathrooms, bars and food stalls generally get busier between acts, so if you're at a music festival, make your way to get food before the band finishes. Better still, pick the part of the line-up you're least enthusiastic about, and make a bee-line for dinner halfway through. You may miss a little of the action, but dodging those queues is reward enough.
Be pizza savvy
Festival food can be something of a lucky dip when it comes to quality, but buying pizza shouldn't mean having to roll the dice. While some pizza vendors will be offering freshly made food, there's often at least one pizza van slinging out supermarket pizzas at an eye-watering price. Be sure to look at the wording on the menu to see if a pizza stall is offering freshly-made stone-baked pizza, as opposed to flash-cooked frozens. Failing that, peek over the shoulder of recently-served customers to make sure the pizza they're offering is the real deal.
Visit local festivals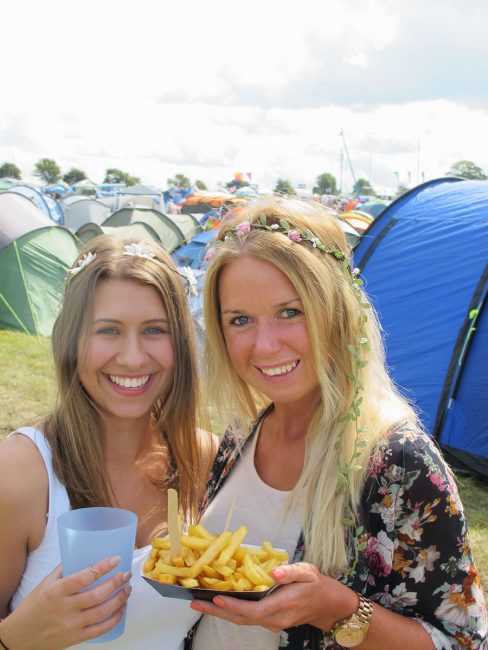 The larger a festival is, the more likely you are to find yourself served over-priced low-quality food, as the onsite food vendors try to turn a profit on what was probably an expensive contract. If you turn your attention to local festivals however, you're more likely to encounter more locally-sourced menus, and less mass-produced generic offerings. Local festivals across Leicestershire and the Midlands are also likely to have appearances from local businesses, who have already achieved a notable reputation, or are trying to build one with great food. Try your next local festival, and you may just uncover some hidden culinary gems.
Branch out from burgers
Your tactic may be to just grab a quick burger between acts, but why not try something outside your usual remit. Maybe surprise yourself at the seafood stand or see what the Mexican menu has to offer. Whatever your usual go-to is, avoid your regular order and try something you've never tried before.
If you're organising a local festival, or even a gathering with a festival vibe, be sure to contact The Roasting Pig for all your hog roast catering needs. With industrial-grade mobile ovens, we can supply delicious whole roast hogs, delicious stone-baked pizzas and more. We can even finish off the festival aesthetic with a gazebo or two too. Get in touch to request a free quote.