Christmas parties are great fun to attend, but can be a headache if you're the one who has to organise them. Whether you're arranging a Christmas work party, family party, or a get-together with friends, it can be difficult coming up with ideas when it comes to serving food.
Boring old buffets with sausage rolls and turkey sandwiches don't quite have the wow-factor, so we've compiled our list of favourite Christmas party food, to ensure your event is one to remember.
Related: Great Alternatives to Turkey this Christmas
Christmas Tree Pizza

test next line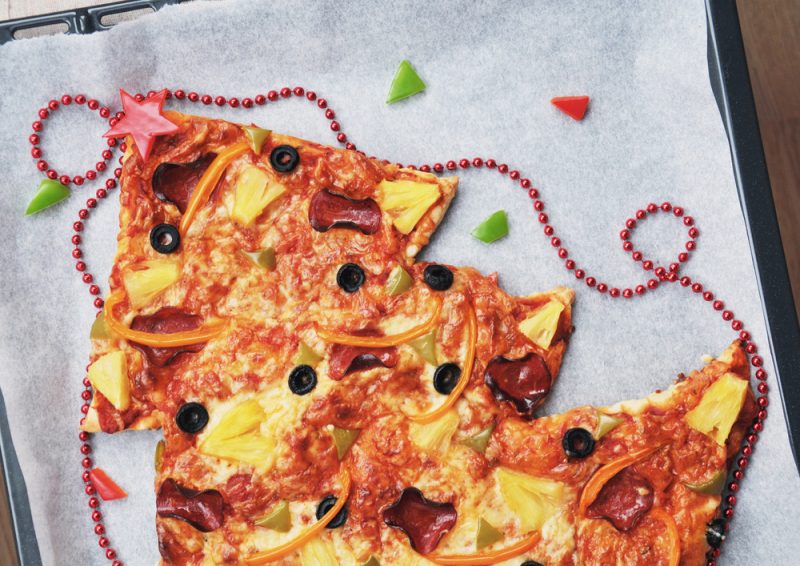 For minimal effort, but maximum results, try this simple trick. Buy a cheese pizza or three, and then either score or visualise where each slice will be. You can then define "branches" with slices of red onion, add some pesto drizzle as tinsel, and add sliced peppers or mini pepperoni as baubles. Once cooked and cut, you'll have a festive Christmas tree with every slice. Prefer different toppings? Get creative, and cook up the perfect Christmas tree pizza for you and your guests.
Read about how Hot Stones Pizzas provide pizza catering across Leicester and beyond.
Edible Wreath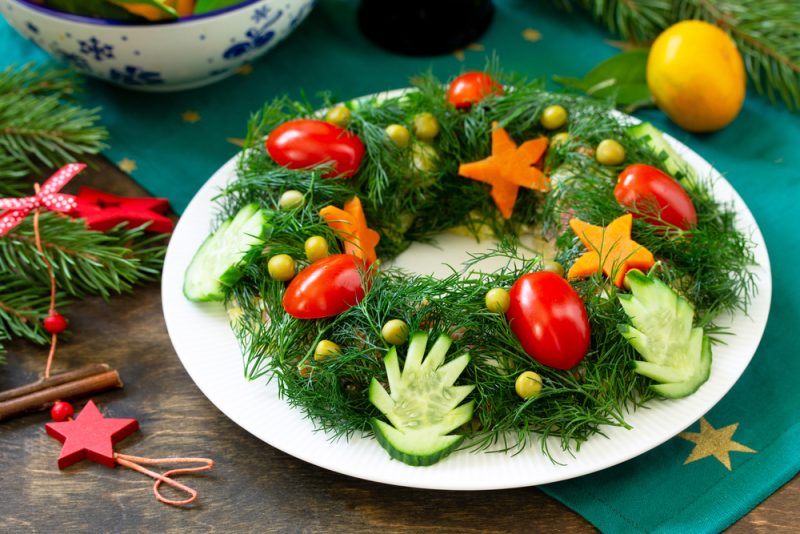 What's more Christmassy than a festive wreath? And if it's an edible one, that's a double bonus. What's more, they're simple to make, perfect for parties, can be made in a number of styles, and all you need to begin is a big round plate. Try a circle of hummus, garnished with chopped herbs, feta and salad, with a dish of crackers in the middle. Alternatively, you could make your wreath from mixed salad leaves, topped with feta, olives and croutons with a bowl of ranch dressing in the centre, for party food that's both healthy and seasonal.
Sticky Pigs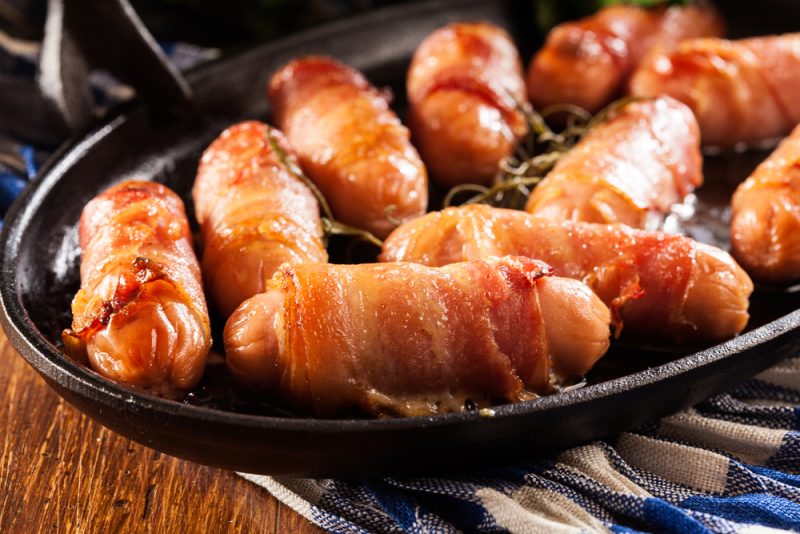 Hate cooking? What could be easier to prepare than Pigs in Blankets? Wrap sausages in bacon, cook in oven, and serve one of the greatest party snacks ever created. But how can you take your PiBs to the next level? One of our favourite solutions is 'sticky pigs', which involves coating them in marmalade, apricot jam, or for a real festive twist, cranberry sauce. Serve skewered on cocktail sticks, and enjoy this simple yet delicious festive treat.
Harissa Chicken Balls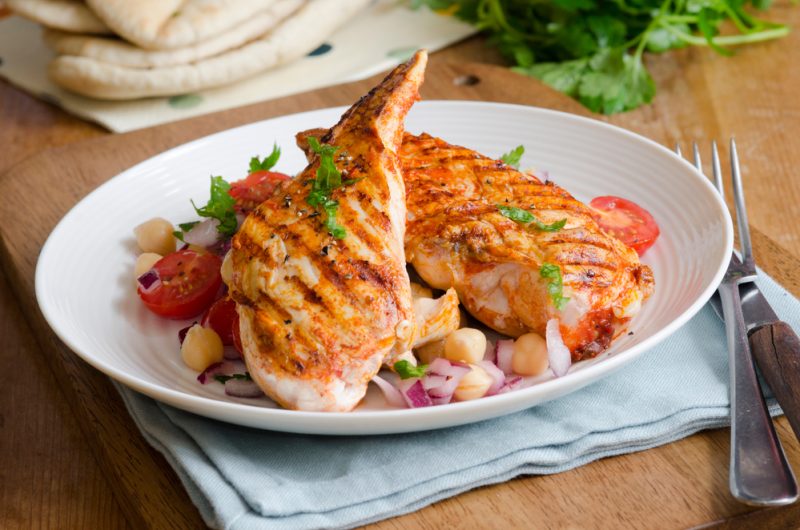 It's cold outside, so warm your guests up with this spicy treat. Just grab two chicken breasts, 2 spring onions, 2 tbs of harissa paste, and the grated zest of half an orange, and put the whole lot in a food processor with a little olive oil. Whiz it up, then shape into balls and shallow fry for about 12 minutes until golden brown. If your guests really like the heat, you can add more spice as required, and serve with a cooling yoghurt dip. If you're not a fan of the heat, substitute the harissa for pesto, and you can still serve tasty party food for those who don't like spice.
Whole Hog Roast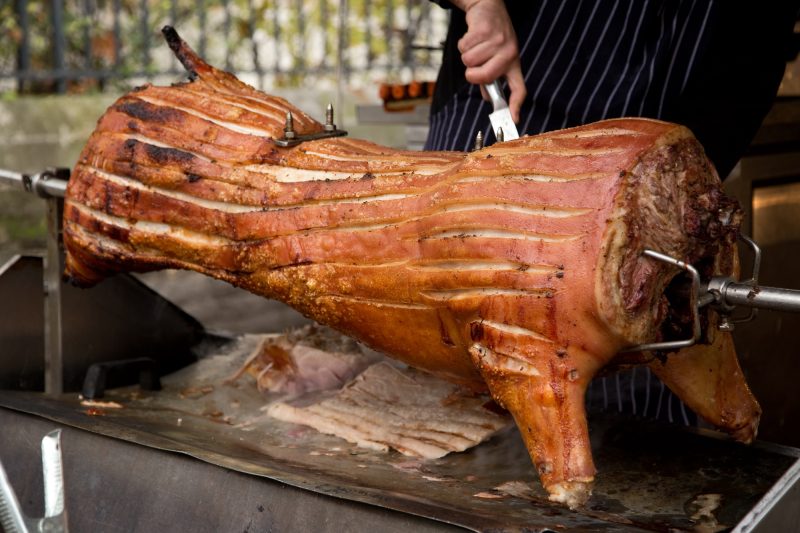 If you really want to bring the wow-factor to your next Christmas event, then why not pull out all the stops with a medieval-style whole hog roast? A regular fixture at Christmas markets, you can easily offer up hog roasts at home or your chosen venue, thanks to portable hog roast ovens which are cheap to rent. It's also a cost-effective way to feed a large group of people, as a 50kg hog will easily cater to 50-100 guests, not to mention all the luxury leftovers and crackling too.
Here at The Roasting Pig, we offer the full catering experience, as well as the option to hire our professional-grade hog roast ovens at an affordable rate. We can deliver and collect within a 50-mile radius of Leicester, and can provide a full working demonstration to ensure you're all set up to be a master chef for the day. For more information or to request a quote, please contact us today.
Read about Hog roast catering in Grantham.