Looking for your next listen? If you're a food fan, you'll be well-served by the sheer number of podcasts available in this genre, with plenty of titles on offer. As with most forms of digital entertainment, your biggest problem is likely to be choice paralysis, with so many options available it's almost impossible to choose.
To help you pick the perfect pod for you, we've boiled down the list to our absolute favourites. So whether you want some company in your ears when you're jogging, commuting or cooking, you can find the ideal show for you.
Off Menu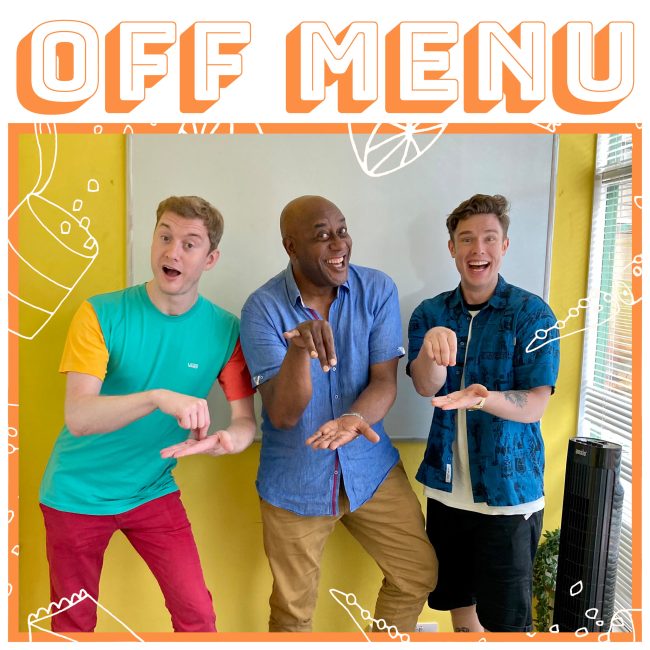 Perfect for comedy fans is the Off Menu podcast, hosted by comedians Ed Gamble and James Acaster. For each episode, they invite a celebrity to guests to join them in their magical hypothetical restaurant, and choose a favourite starter, main course, side dish, dessert and drink, with plenty of comedic rambling and tangents thrown in for good measure. Both a critical and commercial hit, the show has been lavished with award nominations and victories from the likes of The Guardian, PodBible, and the British Podcast Awards.
Splendid Table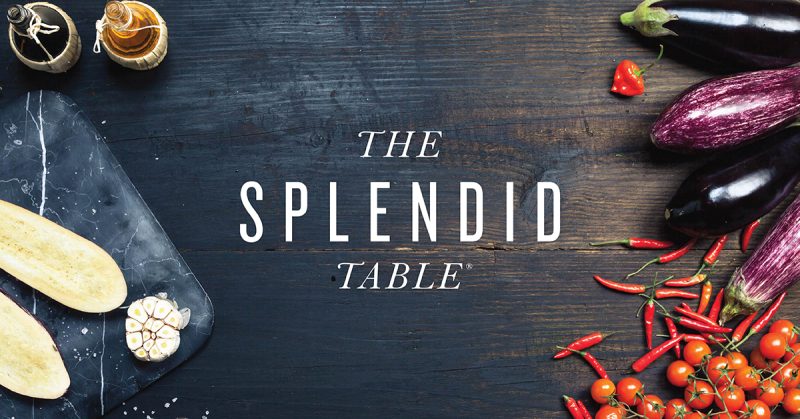 With its radio roots, The Splendid Table is one of the longest running Podcast shows available, offering an online archive of episodes going all the way back to 1997. Currently hosted by award-winning food writer Francis Lamb (who took over from long running host Lynne Rosetto Kasper in 2018), listeners can expect a globe-trotting journey of different cultures and cuisines, alongside personal stories from both guests and listeners. With its focus on the intersection of both food and life in equal measures, it's been a food fan favourite for over 750 episodes.
Table Manners
As well as having four UK Top 10 albums under her belt, pop star Jessie Ware also finds time to present popular podcast Table Manners, with her mother Lennie. Hosted from her very own dinner table, each episode welcomes a different celebrity guest for a generous portion of chat on the topics of food, music, and culture. This successful show regularly tops the iTunes Food chart, and has grown into something of a phenomenon, with both a published cookbook available, and a live tour scheduled for early summer, finishing with two dates at the London Palladium.
Out to Lunch
Fancy yourself as a professional foodie? See how you measure up to one of the world's top food critics, Jay Rayner, as he visits a range of different restaurants for his Out to Lunch podcast. Joined by a different big-name celeb for each episode, Rayner takes his guest out for lunch, and it really is as simple as that. With a format so casual and unstructured you'll feel like the third guest at the table, as you enjoy industry anecdotes, life stories, witty chat, and of course plenty of culinary discussions.
Comfort Eating
Another show in which a restaurant critic talks to a different guest each week, but whereas Out To Lunch takes guests to fancy restaurants, Comfort Eating invites celebrities to share the contents of their food cupboard at home. As the title suggests, host Grace Dent wants to know what each guest likes to eat when they're home alone. With a diverse range of guests including comedians, politicians and writers, you can expect an equally diverse array of comfort food confessions from kebabs to crumpets, and everything in between.
Here at The Roasting Pig, we offer show-stopping menus to impress foodies throughout the Midlands. With a full catering service providing menus such as whole hog roasts, stone-baked pizza, and medieval-style banquets, we're the perfect catering solution for any type of event, inside or out. To learn more, contact our team today.