When cooking at home, ordering at a restaurant, or even when catering an event, choosing your main dish can be only half of the decision making process. If you're looking to add a wine to the equation, it can seem like a daunting task to select the perfect bottle to complement your main course.
Whether you're looking to impress your date, wow your guests, or just enjoy a winning meal by yourself, choosing the right wine needn't be a minefield. Obviously, here at The Roasting Pig, we're passionate about pork, so here's a run-down of our top recommendations for our favourite dishes.
Pork Chops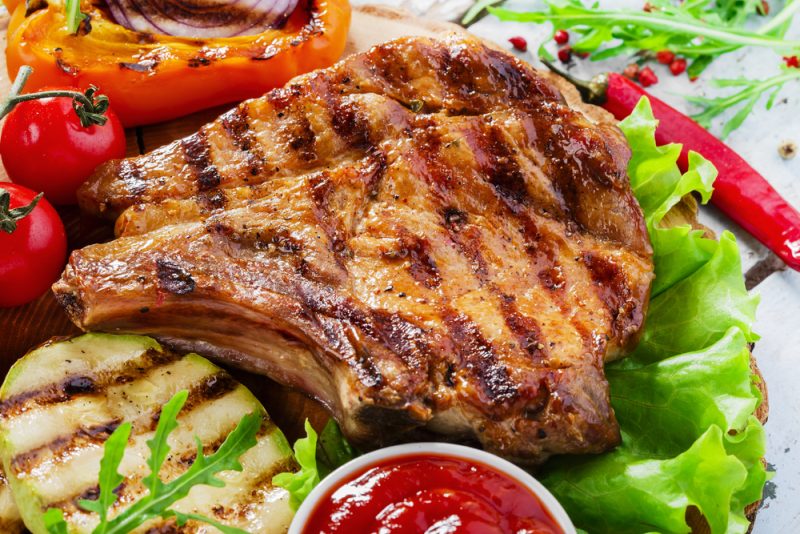 When pairing wine with meat, the general rule of thumb is that a lighter meat goes best with a lighter wine. For example, fish, chicken or turkey dishes pair well with white or rose wine (unless they're in a particular strong or spicy sauce). Although pork is technically a white meat, its rich and versatile flavour can be paired equally well with white, rose, or red.
When it comes to the humble pork chop, we'd recommend a medium-bodied red such as a Pinot Noir. Although most commonly associated with the Burgundy area of France, Pinot Noir is a versatile grape that can be grown the world over, offering a fruity taste and earthy aromas that make it the perfect accompaniment for a rich pork chop.
Pulled Pork

Pulled pork has increased in popularity over previous years, and now this smoke-house barbeque favourite is a staple addition to meaty menus everywhere. Slow-cooked to perfection, pulled pork is generally mixed with a sweet BBQ sauce, served with generous amounts of slaw either within a salad, heaped in a bun, or just on its own.
With so many flavours already in attendance, there's a number of wines that would work equally well. You may wish to select a full-bodied Shiraz which has the character to keep up with such a full-flavoured meal. However, at the other end of the scale, a chilled white Zinfandel could be equally well suited, offering a nice clean sip to add refreshment between mouthfuls.
Pork Casserole
Pork casserole is great comfort food if you're looking for something warm and filling on a chilly night. Your chosen tipple here may vary based on your recipe. In fact in you're chopping apples to add a fruity edge, you'd be forgiven for side-stepping the vino altogether for a dry cider.
If you do keep wine on the menu, there's still plenty of options. Our first choice would be an easy-drinking red, such as a Cotes Du Rhone. Look for a bottle displaying the AOC accreditation, for a wine with a fruity taste of ripened berries, as well as a hint of spice that sits perfectly with a meaty casserole.
Roast Pork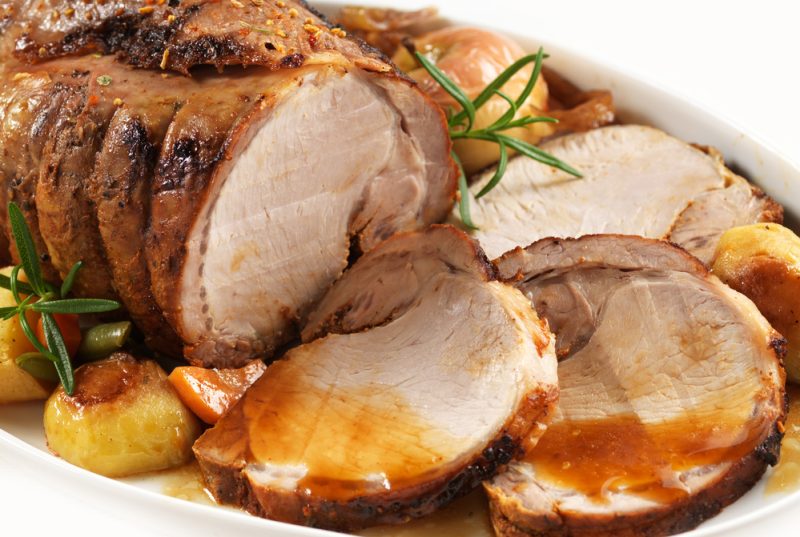 Finally, one of the most popular ways to enjoy good pork – the famous roast. Whether you're oven roasting a joint, or adding flame to an entire hog roast, you can pile on your favourite sides and sundries for a meal of champions.
A full-flavoured roast deserves a full flavoured wine, and for this we'd reach for a bottle of Chianti Classico. Made with Sangiovese grapes from the Italian region of Tuscany, this bold, smokey wine has a marked acidity, making it perfect for slightly fatty dishes such as roast pork. Check your bottle for a DOCG label around the neck, which is a quality assurance monitored by the Italian government, defining the region, quality, and production methods of the product.
If you're looking to impress at your next event or gathering, why not wow your guests with a whole hog roast, catered by The Roasting Pig. We provide fully trained chefs, and can create bespoke hog roast menus to suit, providing your favourite sides, accompaniments, and of course wines. Contact our friendly team today for more information.