When organising your wedding, one of the first, and perhaps the biggest decision you'll have to make is selecting yourself a venue.
There are many different types of setting available, so it's best to start by thinking about your preferences. Perhaps you want a city wedding in a grand listed building that's easily accessible for your guests, perhaps you want a countryside wedding with a rustic feel, or perhaps you want a giant gathering in a beautiful hotel, so that everyone can just flop back to their rooms after the party.
If you're currently planning a wedding in Northampton or the surrounding areas, why not take a look at some of our top suggestions for best potential venues.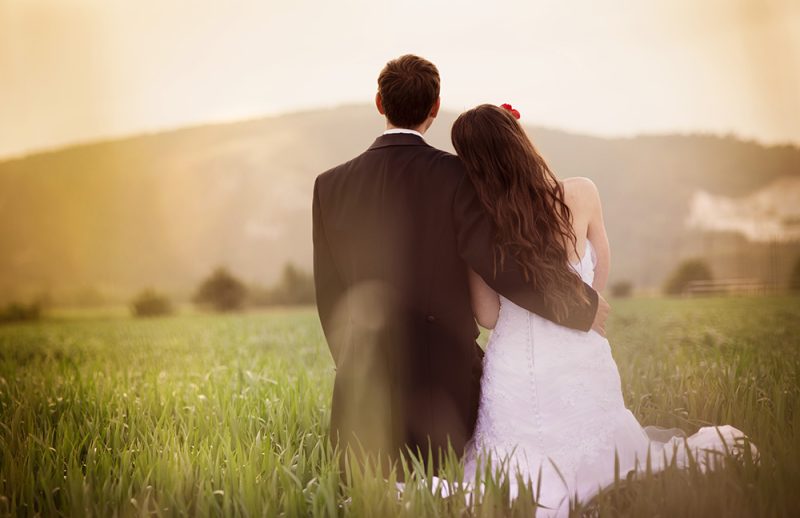 Dodford Manor
If you're looking for a cosy barn setting for your Northampton wedding, then Dodford Manor could be the one. Set within 20 acres of idyllic English countryside, this Grade II listed restoration is the perfect rural option. What's more, when you hire Dodford Manor for your wedding day, you get exclusive use of the venue. This means that you, your guests and your wedding staff will be the only people on site, ensuring an intimate occasion that's solely focused on you.
Highgate House Hotel
Nestled in the Northamptonshire village of Creaton is Highgate house, a 17th century hotel and venue. It can accommodate sizable wedding parties with 97 bedrooms and a wide range of leisure facilities, all set within 26 acres of beautiful grounds. Highgate offers a range of function rooms, from grand halls to small intimate spaces, and can provide a wedding planner to help you along every step of the way. If you want to get a feel for the venue, why not pop along to one of their many wedding fairs and open days which are held throughout the year?
Northampton Guildhall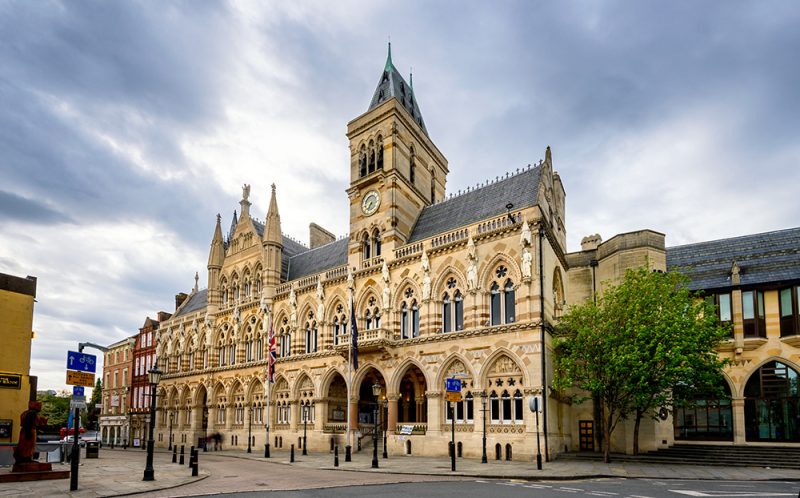 Situated in Northampton's St Giles Square, this Grade II listed building in the heart of Northampton is the ideal city option. Just 10 minutes from the local train station, it offers easy access for all your guests, as well as over 100 years of history within its walls. The Guildhall has numerus stunning event spaces for you to choose from depending on the size of your event, including the gothic Council Chamber, the medieval-styled Godwin room, or the small and intimate Holding Room.
Crockwell Farm
This rural retreat is located within the Northamptonshire countryside, by the borders of Oxfordshire and Warwickshire. The site is sure to impress your guests and guarantees stunning photos, with an oak glazed entrance hall, vaulted ceremony barn, beautiful gardens, and permanent marquees with panoramic views of the rolling countryside. Accommodation is limited to nine bedrooms, so your entire party won't be able to stay over, but those who do can relax in style, thanks to 18th century converted farmhouse accommodation.
Whatever type of setting you choose, you'll want to round off your big day with some mouth-watering cuisine. Here at The Roasting Pig, we offer traditional hog roasts in Northampton that are perfect for any surroundings. Choose from our specialised wedding packages, or create your own bespoke menu, with pork, beef, turkey and rotisserie chickens all available, as well as full selection of sides, sundries, cutleries, and other extras. Our fully trained staff will be on hand throughout your day, to provide a banquet that's fitting for your perfect venue.