When you think of Nottingham, famous food is probably not what primarily springs to mind. The city's main claim to fame may be a certain historical outlaw, but Nottingham still has plenty of other famous exports too, with some you may not even realise.
With that in mind, we take a tour through Nottingham history, to discover the best food the region has given us.
Bramley Apples
One of the quintessential British apples, and the go-to ingredient for Apple Pie, started life in the Nottingham market town of Southwell from a pip cultivated by a young girl named Mary Ann Brailsford. Although Mary died in 1852 before her culinary contribution saw fame, a cutting from the tree was sold by her cottage's next occupant, one Matthew Bramley, and the rest is history. Today, Mary's cottage is the owner of a blue plaque in honour of her and her apples, the original tree is still bearing fruit, and the town of Southwell hosts an annual Bramley Apple Festival.
Stilton Cheese
Technically, Nottinghamshire shares ownership of Stilton with Leicestershire and Derbyshire, but it's still the joint owner of a 'Protected Designation of Origin' by the European Commission, which means the product can only legally be called Stilton when produced in one of these three counties. This famous blue cheese dates back to the 18th century, originally marketed by The Bell Inn in the Cambridgeshire village of Stilton, but production of the cheese was ultimately trusted to three midlands counties. This was under condition of them using local pasteurised milk only, and two of the six authorised diaries are located in Nottinghamshire.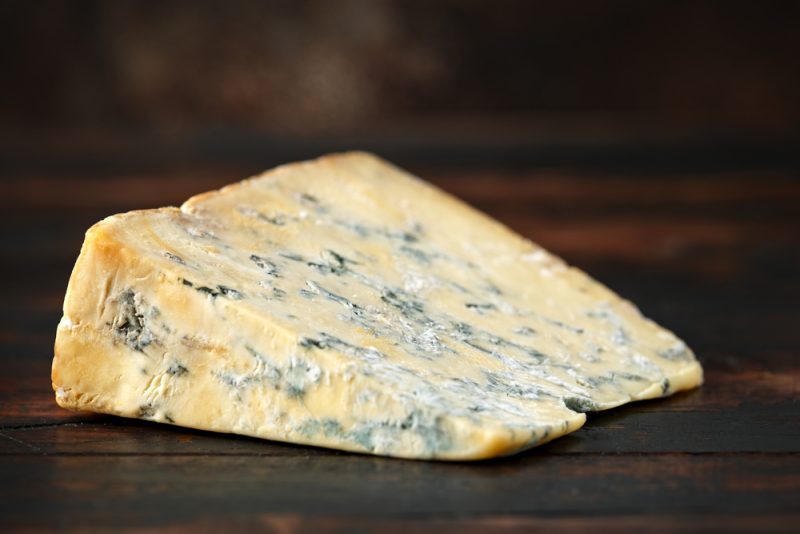 HP Sauce
Although HP sauce may be named after the Houses of Parliament, and features this iconic London location on the bottle, HP sauce was actually invented in Nottinghamshire. The brainchild of factory owner Frederick Garton, the first HP sauce came off the production lines at his pickles and sauces factory in New Basford. As for the name, when Mr Garton heard rumours that the Houses of Parliament was serving his new sauce, he settled on the name HP Sauce in tribute when registering his product in 1895. The sauce made its debut on British dinner tables in the 19th century, was eventually was purchased by Heinz, and is today an iconic condiment of UK cuisine.
Nottinghamshire Pie
A homegrown creation designed to give the county a specialty dish, this 21st century recipe combines local produce to provide a true taste of Nottingham. Invented in 2008 by chef Roy Wood (local pub licensee, not the lead singer of glam rock outfit Wizard), it combines beef, leek, potatoes and stilton, to provide a hearty and delicious offering. First served at the Waggon & Horses pub near Southwell, it found instant success. This savoury favourite is also easy to make at home, following a Shepherd's Pie style recipe which incorporates the ingredients mentioned.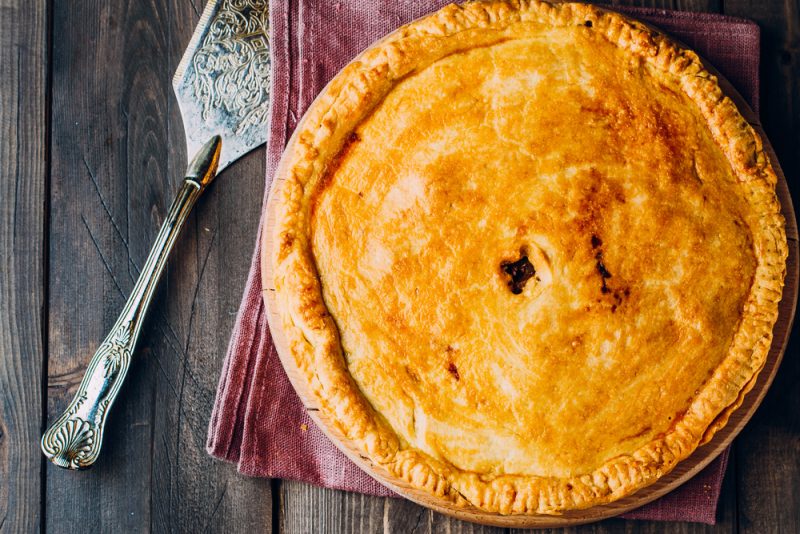 If you're organising a birthday, wedding or other event in Nottinghamshire or surrounding areas, and you're looking for a convenient catering solution your guests will love, be sure to get in touch with The Roasting Pig. With a diverse range of menus including hog roasts, pulled pork, and stone-baked pizzas available, you can expect a professional and reliable service as well as mouth-watering meals. We can even throw in some local delicacies if you require. For more information, or to discuss your upcoming event, contact us today.
See also: Best Wedding Venues in Nottinghamshire