When it comes to your wedding day, you're celebrating your great love with great food. The best receptions feature food that thinks outside the box. Having the traditional choice of chicken, beef or fish is passe and boring.
Why not use your culinary imagination and surprise your hungry wedding guests with the ultimate in gastronomic pleasure. We serve the kinds of food you and your significant other and friends will really love feasting on. Don't settle for airplane food when our expert caterers offer wonderful options.
Your guests will fondly remember a wedding dinner overflowing with gooey, sinful pizza or a juicy, delectable roast hog. Our unique food entrees spell deliciousness in many ways.
We at The Roasting Pig offer you a catering company that creatively plans your menu with careful thought, generosity and amazing, modern wedding food. Imagine dining on a succulent whole hog infused with apple sauce and a sage and onion stuffing with salt-baked potatoes!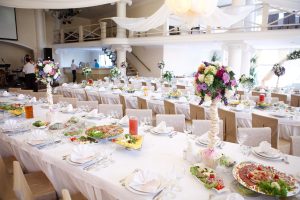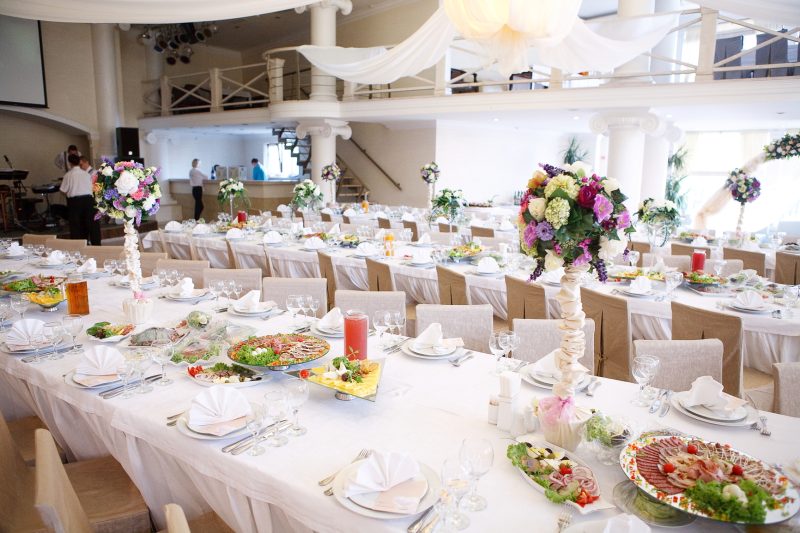 At The Roasting Pig in Leicester, we have developed a 5-star rating for the perfect wedding hog roast catering on your most important day. As a bride, you have so many other things to worry about. Let our masters bring the fine dining to you and your guests anywhere within a 40 mile radius of Leicester.
A wide range of delicious catering options for your wedding


If Italian dining is more to your liking, our famous wedding pizza catering will also wow your guests. Mama Mia! The aroma's incredible enough with freshly prepared, stone-baked pizzas that can feed a group of 200 with tons of delicious toppings to choose from.
The Roasting Pig also boasts elegant and must-have desserts. Consider our lovely cakes, tarts and cheesecakes all served with fruit and double cream. We even serve cool shot glass desserts.
Details matter on your wedding day, no matter how big or small, formal or informal. If you're excited to eschew the stale, traditional wedding meal, then try our wedding pizza or wedding hog roast or any other unique and tasty choices from the The Roasting Pig menu. We provide an affordable, grand feast and something you and your guests will affectionately remember.
Our company is conveniently located in Anstey, Leicester but covers the entire Midlands including Nottingham, Derby and Warwickshire.
For more information, please call 0116 212 5259 to talk to one of our chefs.