Everyone has their own individual tastes and requirements when it comes to choosing a wedding venue. Many couples look for something sleek, modern and new, whereas others enjoy a more historic aesthetic.
If you dream of getting hitched somewhere steeped in history to give your big day the wow factor, take a look at our recommendations for the best medieval wedding venues available to hire across the midlands.
Rockingham Castle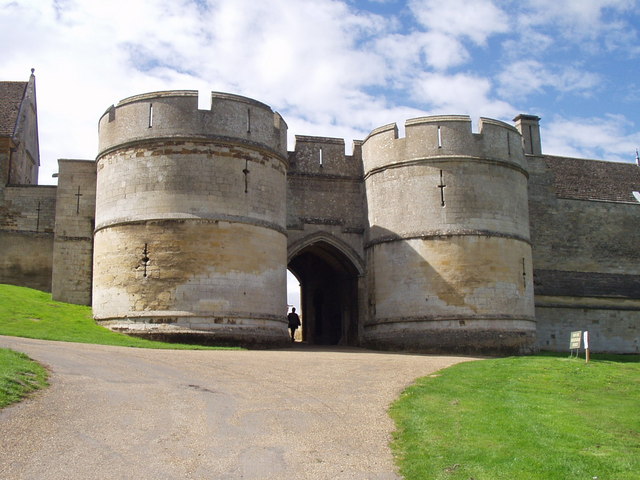 With over 900 years of history onsite, Rockingham Castle in Northamptonshire provides the perfect backdrop for a truly lavish day. Built on the command of William the Conqueror, this former royal residence is now a family-run venue, with the distinction of being continuously occupied ever since being built. Wedding planners can choose between a stunning summer ceremony in the gardens, or a cosy winter ceremony within the Great Hall. Quintessentially English, this amazing venue is a must-view for anyone considering a medieval setting.
Leicester Guildhall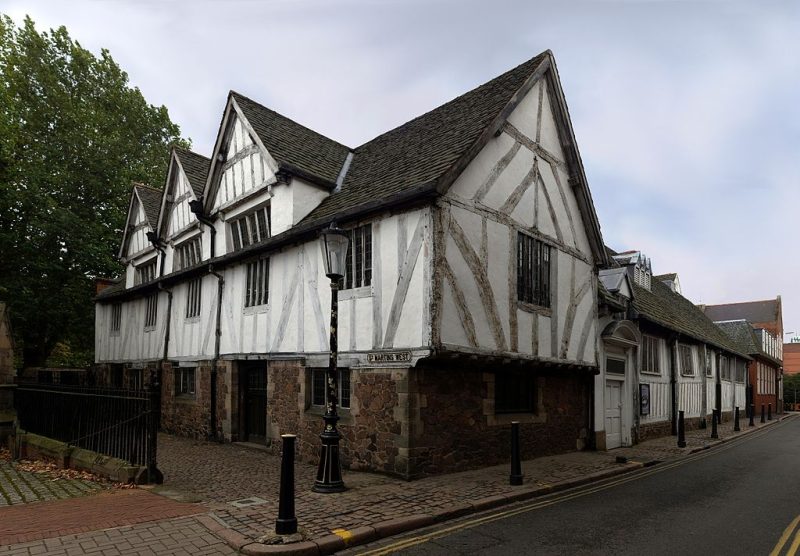 Dating back to 1390, the Guildhall's Great Hall was originally built as a meeting place for the gentry and businessmen of the Guild of Corpus Christi. Following a restoration in 1926, the Guildhall is now one of the most impressive and well preserved timber-framed halls in the area. A regular working venue, it has further historic significance thanks to its involvement in the re-interment of Richard III in the adjacent cathedral. The interior provides a beautiful wedding aesthetic with high ceilings, exposed timber, and traditional lighting, to add an authentic touch of medieval splendour to anyone's big day.
Belvoir Castle
Leicestershire's Belvoir Castle is actually the fourth iteration of the ground's castle – the original Norman structure was built following William the Conqueror's gifting of the land to Robert de Todeni in 1067, a year after the Battle of Hastings. The castle as it is seen now was completed in 1832, following centuries of change and development on the site. Today, couple can live out their very own fairy-tale wedding below stunning turrets and towers, choosing between the Chapel, magnificent Guard Room, or marquee settings within the surrounding grasslands or woods.
Birtsmorton Court
This 13th century Worcestershire medieval manor house is filled with history, and is mentioned in the Doomsday Book. Restored and renovated in 1872, this moated property overlooks 200 acres of private land and gardens, so you can be sure of stunning photos. Whether you decide on a church ceremony in the nearby Birtsmorton Paris Church, or a civil ceremony within Court grounds, you'll enjoy a beautiful and unique setting, with plenty of topiaries, water features, statues and botanical areas for you and your guests to explore.
Warwick Castle
Another of William the Conqueror's castles, the original Warwick Castle was built in 1068, on a picturesque bend of the River Avon. The first motte-and-bailey structure was rebuilt in stone in the 12th century, and has been used as a military stronghold, a noble country home, and most recently, a tourist destination. Weddings can be booked for inside the actual castle, or in the surrounding grounds beneath the shadow of the mighty turrets. Party the night away in the Great Hall, and relive the venue's tradition of lavish parties.
If you have your heart set on a medieval venue for your wedding day, you'll want a hog roast catering menu to match the surroundings. With hog roast catering from The Roasting Pig, you can dine like royalty with our bespoke medieval banquet. From whole roast hogs, to vegetarian and vegan options, our fully uniformed staff are ready to put on an impressive spread, worthy of any majestic medieval venue. For more information, or to discuss your needs, contact our team today.