When it comes to planning a wedding, it's no secret that there's a million and one choices waiting for you. From floral centrepieces to the final guest list, there's a lot of things to decide. One thing that can be especially tricky is choosing the perfect song for the all-important first dance.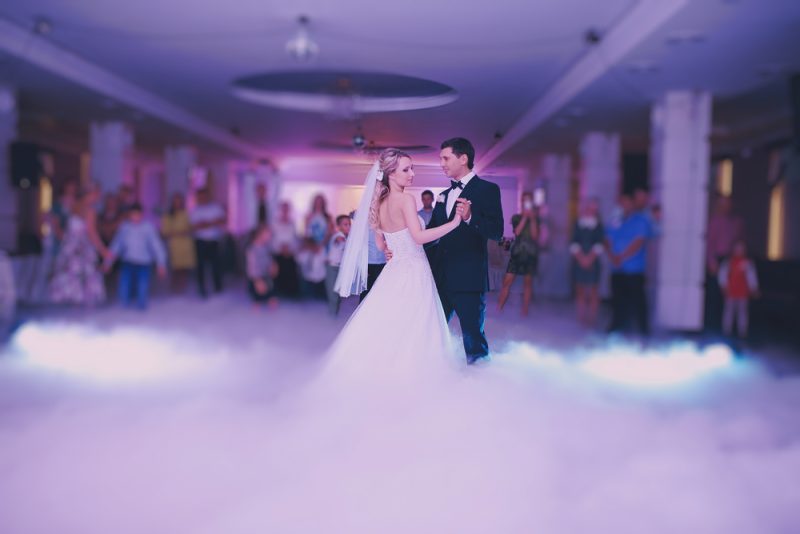 Here at The Roasting Pig, we've catered many a wedding, and have seen many a first dance. This puts us in prime position to run down our list of top wedding tunes, if you need a little inspiration when choosing a track for your big day. Whether you're looking for a retro classic or some shameless cheese, here's our pick of the best.
The Quirky Choice – Madness: It Must Be Love
In 1981, Madness set aside their baggy-trousered hi-jinks long enough to record this endearing cover version of the Labi Siffre classic. Its mid-tempo pace makes it perfect for couples looking to avoid the dreaded slow-dance, offering three-and-a-half minutes of pop perfection that's guaranteed to have your guests tapping their feet and singing along.
Other Quirky First Dance Songs
James Taylor – How Sweet It Is (To Be Loved By You)
Michael Jackson – The Way You Make Me Feel
The Lumineers – Hey Ho
The Cool Choice – The Ramones: Baby I Love You
The Ramones may have a reputation as an infamous punk band, but this sweeping pop cover of The Ronettes' 1963 classic is as far removed from their trademark sound as possible. From the playful strings at the start, to the laid-back cool of Joey Ramone's vocals, this track is the perfect choice for anyone looking for romance without the schmaltz.
Other Cool First Dance Songs
Jack Johnson: Better Together
Jason Mraz: I'm Yours
Blur – Tender
The Safe Choice – Ed Sheran: Thinking Out Loud
If you're looking for something contemporary for your first dance, but want a song that everyone from kids to grandparents will know, this smash hit ballad is a sure-fire crowd pleaser. Couples feeling especially brave could even learn Ed's bride-twirling ballroom dance from the accompanying music video to really wow the guests.
Other Safe First Dance Songs
Adele – Make You Feel My Love
John Legend – All Of Me
The Beatles – All You Need Is Love
The Dancefloor Choice – Frankie Valli: Can't Take My Eyes Off You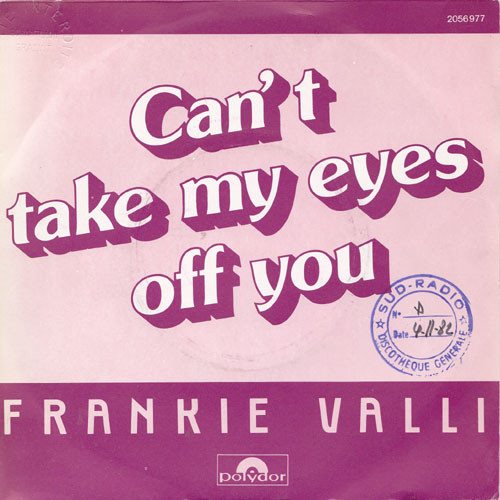 Perhaps you don't fancy dancing for an entire track with everyone watching. If you want a song with a slow romantic opening, but that doesn't take long in persuading everyone else to join you on the floor, this 1967 classic is the one. Enjoy a brief slow dance, but when that massive chorus kicks in after a minute and a half, you'll have no trouble waving everyone onto the floor to join you for an epic sing-along.
Other Dancefloor First Dance Songs
The Wannadies: You & Me Song
The Temptations: My Girl
Walk The Moon: Shut Up And Dance
The Rock & Roll Choice – The Darkness: Love Is Only A Feeling
Some couples don't want to wait until the end of the night for the fist-in-the-air anthems to appear. If pop music isn't for you, then embrace your inner rock star and tell your guests to have their air guitars at the ready from the start of the night. Just make sure that one hard-rocking uncle doesn't wrap his tie around his forehead until at least after the first dance.
Other Rock & Roll First Dance Songs
AC/DC – You Shook Me All Night Long
Queen – Crazy Little Thing Called Love
Thunder – Love Walked In
Decisions, Decisions
While it may be tricky to choose your song, there are some aspects of wedding planning that don't need weeks of thought. Take catering for example. Here at The Roasting Pig we offer hassle-free bespoke packages across a range of meats and sides, with all the extras you could need. Check out our range of Wedding Hog Roast options, and make organising your big day that little bit easier.