If you're looking to host an event in Birmingham, or the surrounding West Midlands areas, there's a fantastic range of venues to choose from. In fact, you may find yourself spoilt for choice.
Located in this varied and historic region is a whole selection of premier event venues, offering style, functionality, and charm. From the historic elegance of rural stately manors to the modern sophistication of urban locations, the West Midlands offers a diverse array of settings, perfect for hosting unforgettable gatherings. Whether you're planning a birthday party, a corporate getaway, or a wedding to remember, there's something to suit every taste.
We take a look at some of our favourite event venues in the West Midlands to give you some inspiration.
Warwick Castle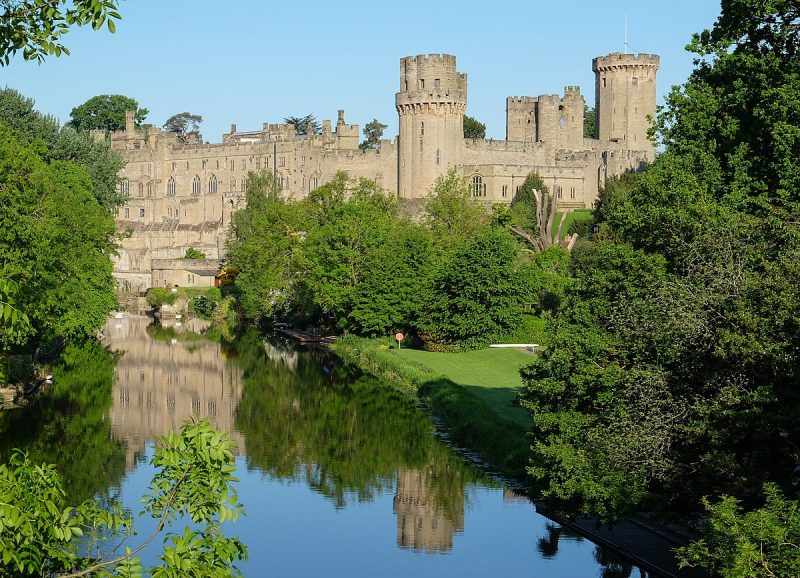 Nestled on the bank of the River Avon, this Medieval stone castle offers a stunning backdrop. Although the venue serves primarily as a visitor attraction, it also features bookable spaces for weddings and corporate events. Seat your guests in the epic Great Hall, which has been hosting medieval-style banquets since the 15th century. You'll enjoy eye-popping sights such as suits of armour on horseback, wall-mounted weaponry, and a vaulted wooden ceiling complete with chandelier. It's also available for general events and parties, and can be set up for feasting, dancing, and live music.
Aston Hall
As one of Birmingham's most iconic venues, this grand hall is one of the last houses built in the Jacobean style, and dates back over 400 years. In fact, it holds the honour of being the first historic building to become a public museum, and was opened by Queen Victoria in 1858. This amazing Grade I listed mansion is open to the public as a museum, filled with stunning art and historical treasures, but can also be hired as an event space. Perfect for conferences, party receptions, and even Christmas gatherings, the event space is available to hire for between 30 and 80 people. If you and your guests love a regal backdrop, this stunning location is ready to add some Jacobean splendour to your event.
Birmingham Botanical Gardens and Glasshouses
For an aesthetic event with a difference, why not consider Birmingham Botanical Gardens and Glasshouses? As one of the UK's most premier historic gardens, this beautiful destination dates back to 1829, and features over 7000 plants across four Victorian glasshouses, and numerous gardens. Available to hire for weddings, corporate events and private parties, you can wow your guests with some of the most stunningly landscaped gardens in the UK. You'll get a choice of three event suits, each accessed through one of the venue's amazing glasshouses, providing a magical and unique setting. What's more, your hire fee will contribute to the Botanical Gardens' charity, ensuring the upkeep of this great destination for generations to come.
Highbury Hall
This magnificent Grade II listed building offers the best of both worlds, with a tranquil countryside setting that's still easily accessible from Birmingham city centre by road or rail. Commissioned by Birmingham MP Joseph chamberlain in 1878, it takes its name from the London area of Highbury, and stood as Chamberlains' residence until his death in1914. With a rich history as a political meeting space, and later a WWI hospital, it today provides a popular visitor destination and event hire space. With it's luxurious banqueting hall, it's perfect for a medieval banquet, and can accommodate up to 100 guests. Equally suited to birthday party, wedding reception venue or corporate away space, you and your guests can enjoy exclusive use, as well as access to expansive gardens, perfect for summer outdoor gatherings.
If you're looking for premier catering for your next West Midlands event, be sure to contact The Roasting Pig. We specialise in whole hog roasts and medieval banquets, as well as pizza catering, and we're ideal for events and venues of all types. Contact us today to learn more.