Looking for the perfect wedding venue in the city of Derby or surrounding Derbyshire area? Luckily, you'll be spoilt for choice, with acres of picturesque rolling countryside filled with beautiful buildings from Derbyshire's history.
Whether you're looking for a city event or a rural retreat, you're sure to find something to suit your tastes. To help you begin your journey, we take a look at some of our favourite Wedding venues in Derby and Derbyshire.
The West Mills
Darley Abbey Mills, Haslams Lane, Darley Abbey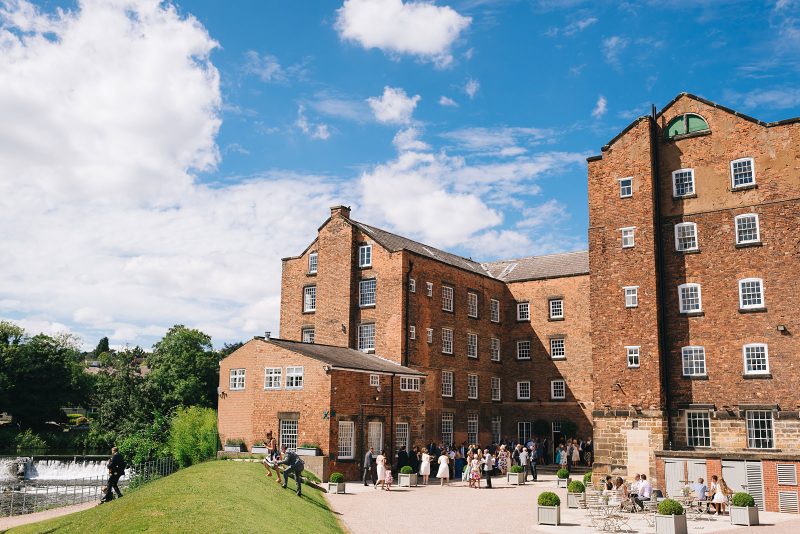 With a relaxed and individual atmosphere, this fully-restored Grade 1 listed building sits on the banks of the River Derwent, offering modern amenities within a historical setting. As well as the eye-catching views outside, you'll love the exposed brickwork, cast iron beams, Georgian windows and other original features showcased throughout the interior. Rooms available include The Gallery, perfect for reception drinks, The Breakfast Room for dining, and the historical Cotton Quarter for the ceremony itself. The building can accommodate up to 160 guests on the day, and as it's an exclusive-use venue, you'll have the entire property to yourself.
Derby Silk Mill Museum
Silk Mill Lane, Derby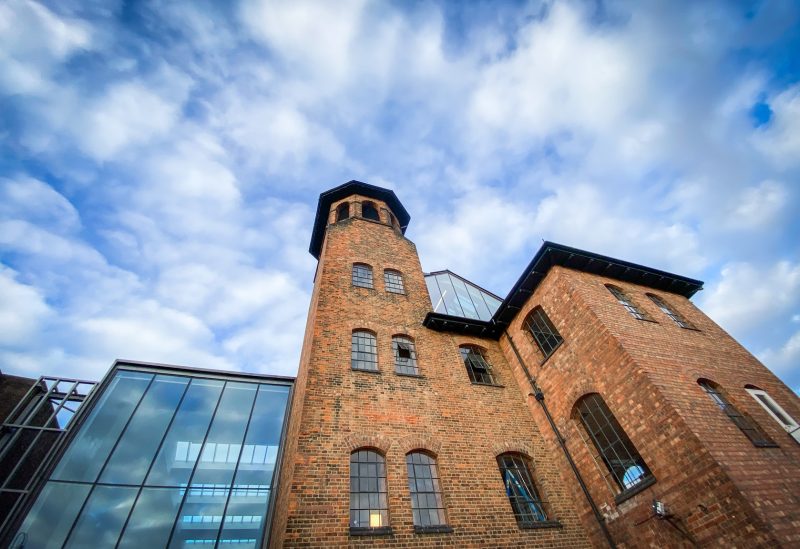 Another great venue within the setting of Derby's historical textile trade is the Silk Museum in Derby itself. Although a functioning museum to the general public, the ground floor is a flexible space which can cater for up to 150 guests. This amazing building stands on the site of the world's first factory, dating back to the birth of the Industrial Revolution of 1721. Famous visitors to this iconic site include US founding father Benjamin Franklin, who after his 1771 visit, took the concept back home to America. With stunning interiors and beautiful outside view, it's the perfect choice of venue. Located just 20 minutes' walk from Derby train station, it's also one of the more easily accessible options too.
Shottle Hall
White Lane, Shottle, Belper
If the industrial heritage of Derby isn't your thing, escape to the country with this stunning Victorian country house, nestled inside 14 acres of parks and gardens. This family-run property offers bespoke wedding packages, and can accommodate every aspect of your day in one location. Perfect for outdoor events, you can say your vows in the Garden Pavilion, house your reception at the Coach House Marquee, and enjoying your wedding breakfast and evening event in the Orangery Restaurant. There's also eight individual bedrooms, giving your core entourage the opportunity to spend the night in this elegant abode once the day is finished.
Donnington Park Farmhouse
Melbourne Road, Castle Donington
With claims to being the oldest barn wedding venue in the UK, Donnington Park Farmhouse dates back to 1576, and has been hosting weddings since 1984. This enchanting brick-and-timber venue, housed in the stunning Derbyshire countryside, can be adopted for just your reception, or as the venue for your full day. With a dining space located in the original Pig Sties, and the magnificent Thrashing Barn inviting you to dance the night away, it's a truly unique property for those looking for something different. It's also great for big guestlists, with the Thrashing Barn able to occupy 150 guests for the ceremony, and 300 guests for an evening party. With a private and secure courtyard ideal for younger guests, and 19 on-site bedrooms, it's also the ideal family venue.
If you're looking for a unique catering experience for your big day, be sure to contact The Roasting Pig. From whole hog roasts, to medieval-style banquets, to stone baked-pizza, we offer a range of options to suit all tastes. Our fully uniformed chefs and serving staff take all the hassle out of the catering experience, and are equally at home serving up mouth-watering food at both indoor and outdoor venues. For more information, or to discuss your wedding, contact us today.
Related: Best Wedding Venues in Nottinghamshire.
Images may be subject to copyright from the venue owners.